PROJECT BENEFITS
Lifestyle and Leisure
A signature underwater residence and resort, the first of its kind anywhere in the world.
Prestigious status appeal, which provides a lifestyle beyond the known luxury experience.
A distinguished residential address in the beautiful azure blue waters of the Caribbean.
Unprecedented underwater living experience with exclusive privacy, comfort and security for all SEA City residents and guests.
Ultra-luxury comfort and personalized services, only 15 minutes from the island's own international airport.
Unspoiled Caribbean tourist destination with warm hospitality as only the people of St. Kitts and Nevis can provide.
Access to a wide-range of leisure amenities and facilities offered within the underwater pleasure dome, garden and surface buildings.
Access to 1,000+ marina berths, a private submarine plus private helicopter tours.
Exclusive "SEA City Owners Club" and "Marina Club" membership entitlements.
Investment Return
An iconic sea-borne property investment opportunity.
Potential property appreciation owing to futurism and innovation.
No capital gains tax, no inheritance tax, no registration fees.
Eligibility to benefit from the St. Kitts and Nevis CBI Program – subject to Government vetting and other processing fees.
Futurism and Innovation
A futuristic and innovative underwater living adventure.
A self-sustaining environmental showcase project that provides its own electricity, fresh water supply and waste treatment.
Fully connected AI smart living option available, upon request.
Safety
Given the unique waterborne nature of the project, SEA City has been designed to protect all those who live, work and play within its domain from both naturally occurring events (Hurricanes and Typhoons, Tsunamis, Earthquakes, etc.,) and non naturally occurring events (Ship to Sea Wall Collision, Fire, Etc). Each underwater habitat and public facility being equipped with its own internal escape route direct to the surface. To us, the safety of each individual is paramount and is non negotiable.
Environmental Sustainability
Loving our nature is the role model for all that we do – all our activities are based upon an Ethical, Environmentally Beneficial, Sustainable and therefore Contemporary Approach.
The Team
Delivery of such a Signature project as SEA City requires exceptional individuals to deliver it. To this end, MOI Imagineering International Limited, have assembled a world class team who have both the breadth and depth of knowledge, plus the resources and experience, to realize it in a physical sense.
PROJECT COMPOSITION
This is a Signature, 10 square kilometer of Floating City Development comprising
1000+ semi-submerged residential units
500+ key, semi-submerged resort accommodation units
Underwater leisure pool and spa complex
Underwater garden
Semi-submerged banqueting restaurant and bar
Semi-submerged resort reception building with feature restaurant and conferencing facilities
1000+ berth marina complex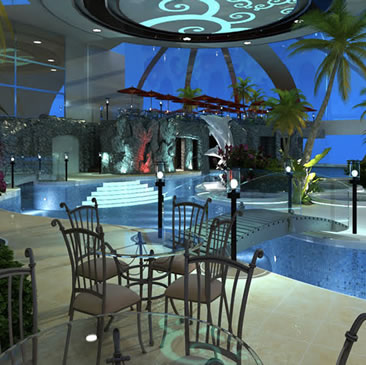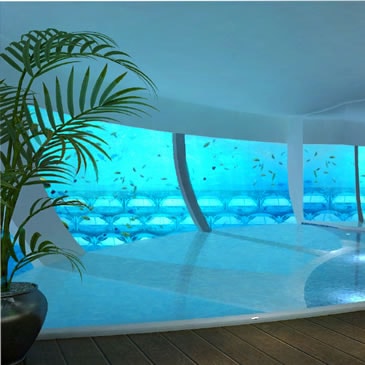 Marina clubhouse restaurant and bar
20,000+ square meters of floating leisure attractions for use by the residents and tourists of the host location alike (external to the Sea Wall)
Floating roads
Protective sea wall, with built-in running and cycling tracks
A 54 mega watt solar array
A Retail and Reception Spine adjacent to the Marina Complex